The III Points festival organizers came out with a statement earlier this year.
As many of you know, through the years we've faced some challenges — a rite of passage for any independent festival…..challenges like Hurricane Matthew, the Zika craze in Wynwood and most recently, Hurricane Irma last fall. These storms not only resulted in a heartbreaking talent cancellation in LCD Soundsystem, among others, but also halted the sales cycles in our local community as everyone braced for impact. As you can imagine, there was a very real possibility that we wouldn't be able to open doors in 2016, and if that happened we would have never been able to have the festival again."
Fans were given solace and answers with this letter that their beloved festival encompassing the most Miami menagerie of music, art, & technology would not be going anywhere.
The 'Festival of Alternative Mind' RETURNS!!!
III Points is back and better than ever, baby. III Points announced their lineup this morning, and get ready to reach for your wallet. It's good. Real good.
III POINTS 2019
SZA
Tyler, The Creator
A$AP Rocky
Erykah Badu
James Blake
Beach House
Herbie Hancock
Blood Orange
The Internet
Virtual Self
Raekwon and Ghostface Killah performing "Only Built 4 Cuban Linx"
Khruangbin
Peggy Gou
Godspeed You! Black Emperor
Pussy Riot
DJ Koze
Yaeji
Mariel Ito b2b Danny Daze
SOB x RBE
Ty Segall & White Fence

Ben UFO b2b Joy Orbison
Honey Dijon
Toro Y Moi (DJ Set)
Masego
Mall Grab
David August
Kelsey Lu
Dean Blunt
Tim Hecker Live + The Konoyo Ensemble
John Maus
JPEGMAFIA
Keinemusik (&Me, Adam Port, Rampa)
Moscoman
DJ Stingray
Laurel Halo
DJ Seinfeld
Yokoo
Baba Stiltz
Jacques Greene
Smerz
Stavroz
Egyptian Lover
Be Svendsen
Lena Willikens
Marvin & Guy
Channel Tres
PNTHN
Trill Sammy
Auntie Flo
Simple Symmetry
Durante
Goddollars
VHS Collection
Nick Leon (Live)
Paperwater
Aaaa (Live)
Will Buck
Ms. Mada
Rat Bastard
Poorgrrrl
Nicholas G. Padilla
Plastic Pinks
Bear
Virgo
Thunderpony
Danyelino
Donzii
Austin Paul
Anshaw Black
Bird Feet Bird
Telescope Thieves
Tama Gucci
Seafoam Walls
INVT
Haute Tension
Brother Dan
Lilith
Butterfly Snapple
Ghostflower
Loka
Dracula
True Vine
Eveava
Rick Moon
Goiz
Ackdaddy
Kamari Esson
Maccabi
Saki
Sister System
and more to be announced.
---
STAGES BY:
Omnidisc
Keinemusik
Disco Halal
Link Miami Rebels
Electric Pickle 10 Year Showcase
Extra Credit
Castaway
Internet Friends
Space Tapes
GET YOUR TICKETS TO III POINTS 2019 IN MIAMI, FL!
RSVP TO III POINTS 2019 IN MIAMI, FL!
We're so excited to celebrate our local scene on a national level— with some of the most creative minds in music and art— right here in Wynwood. This is our biggest and most diverse lineup to date and we look forward to sharing III Points 2019 with Miami and beyond."
-III Points co-founder and Miami native, Erica Freshman.
"With over 100 musical performers and sets running until 5:00 a.m. each night, III Points blends visual art, film, food and style in Miami's vibrant Wynwood Arts District. In addition to an international and wildly acclaimed lineup, respected curators will present stages of local, rising and experimental music. The festival's visual arts lineup—taking over the 100,000 square foot Mana Wynwood—will be announced in the coming weeks.
III Points is proud to partner with Florida activism network Dream Defenders on a series of initiatives in the coming months. Dream Defenders is a diverse group of young people who build power by organizing and educating for community civic engagement and transformational justice. For more information, or to get involved, visit: www.dreamdefenders.org"
A Miami menagerie of music, art, & technology. Ushering in the future with the cities brightest artists!"
GET YOUR TICKETS TO III POINTS 2019 IN MIAMI, FL!
RSVP TO III POINTS 2019 IN MIAMI, FL!
Tickets are ONSALE NOW!!
Don't miss out on your chance to grab your 3 Day Pass! 🙂 & keep your eyes peeled for more lineup announcements and festival activities to come! III Points is the future of festivals! <3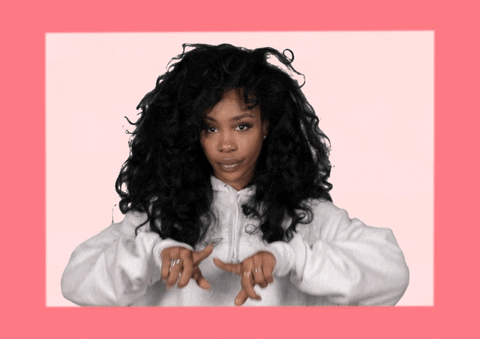 GET YOUR TICKETS TO III POINTS 2019 IN MIAMI, FL!
RSVP TO III POINTS 2019 IN MIAMI, FL!
SHARE THE NEWS!!!
WOW — @iiiPoints just dropped the best lineup of 2018 + 2019!@sza @tylerthecreator @herbiehancock @Blood_Orange @jamesblake @Khruangbin @asvpxrocky @fatbellybella & way more! ?
Read more>>> https://t.co/fitnUZHNVr
GET TIX: https://t.co/jkqp1fRJ16
RSVP: https://t.co/lcc1ViMiyU pic.twitter.com/Gk61gqCQJM

— Shows I Go To (@ShowsIGoTo) September 25, 2018
III Points 2018 LINEUP ANNOUNCEMENT by Sarah Schu.
---
Check out our South Florida SIGT Website!
---
Please support our friends who support us! Tell them Shows I Go To sends love! 🙂
Recommended Posts